Orthodontics is the dental specialty designed to correct problems in the alignment of the teeth and jaws. Orthodontics enables both children and adults to have healthier teeth, a proper bite and a great smile.
Our patients are seen at our King of Prussia and Broomall offices for these services.

What to Expect
Your first orthodontic visit is a get acquainted examination. Our orthodontist will examine your bite, discuss the orthodontic problems and discuss the orthodontic treatment plan. There is no charge for this visit. At this appointment we will also estimate your orthodontic fee if treatment is indicated.

The second orthodontic visit is for records. We need to study models, radiographs, and pictures too before our orthodontic treatment plan is finalized. After we have our records we will schedule a consultation with our orthodontic coordinator and we will discuss the final treatment plan, our orthodontic payment plan and your insurance coverage.

Regular Appointments
After the installation appointment (1-2 hours), the patient will then see us at regular intervals 4 to 8 weeks apart for an adjustment, which takes 20 to 40 minutes. Patients are seen by appointment only. We make every effort to be on time for our patients and ask that you extend the same courtesy to us. If you cannot keep an appointment please notify us immediately. Cancel only if it is an emergency.

Payment and Office Policies
The cost of treatment depends on the severity of the patient's problem. You will be able to discuss fees and payment options before treatment begins. We have payment plans to suit different budgets. We do our best to make orthodontics affordable. For your convenience, we accept payment by VISA, MasterCard, AMEX and Discover.

General Dental Care
Patients are encouraged to visit their general dentist for routine cleaning and care during their orthodontic treatment. The success of your treatment is only as good as the continued maintenance of oral health during and after orthodontic therapy.

Athletics
A protective mouth guard is advised for playing contact sports. We will supply a mouth guard to protect your teeth and braces if you wish. In case of an accident involving the face, check your mouth and appliances immediately. If teeth are loosened or the appliances damaged, phone our office at once for an appointment.

Emergencies


---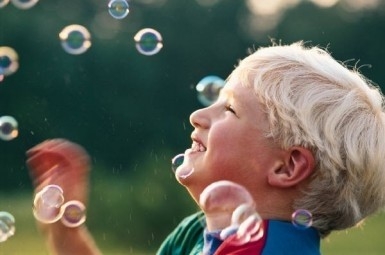 Early Orthodontics
The American Association for Orthodontists recommends that every child have an orthodontic evaluation by the age of 7. Early detection and treatment give your child a much better chance for natural and normal development.
Read More
Interceptive Orthodontic Treatment
Sometimes it's necessary to remove a few baby teeth to avoid distortion of the jaw, damage to the teeth, improve the cleaning ability, and gain alignment of the erupting permanent teeth.
Read More